Description
কালার:
𝐎𝐫𝐚𝐧𝐠𝐞,
𝐁𝐥𝐚𝐜𝐤
সম্পূর্ণ ক্যাশ অন হোম ডেলিভারি
৩০ দিনের সার্ভিস ওয়ারেন্টি (সর্ত সাপেক্ষে)
অলওয়েজ অন ডিসপ্লে
ওয়ারলেস চার্জিং সাপোর্ট করে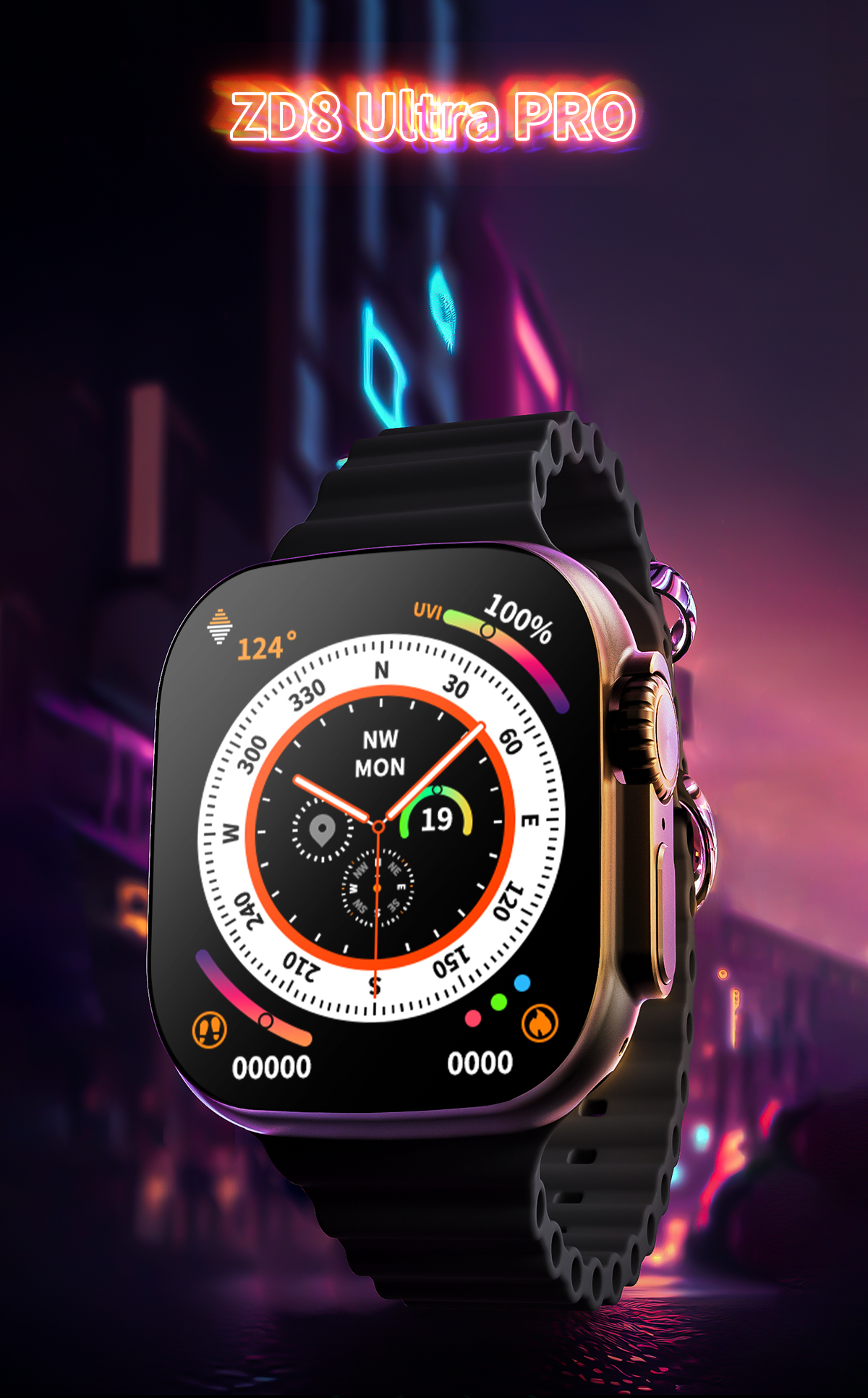 Upgraded to be
more powerful.
A brand new user experience that is more intelligent and powerful.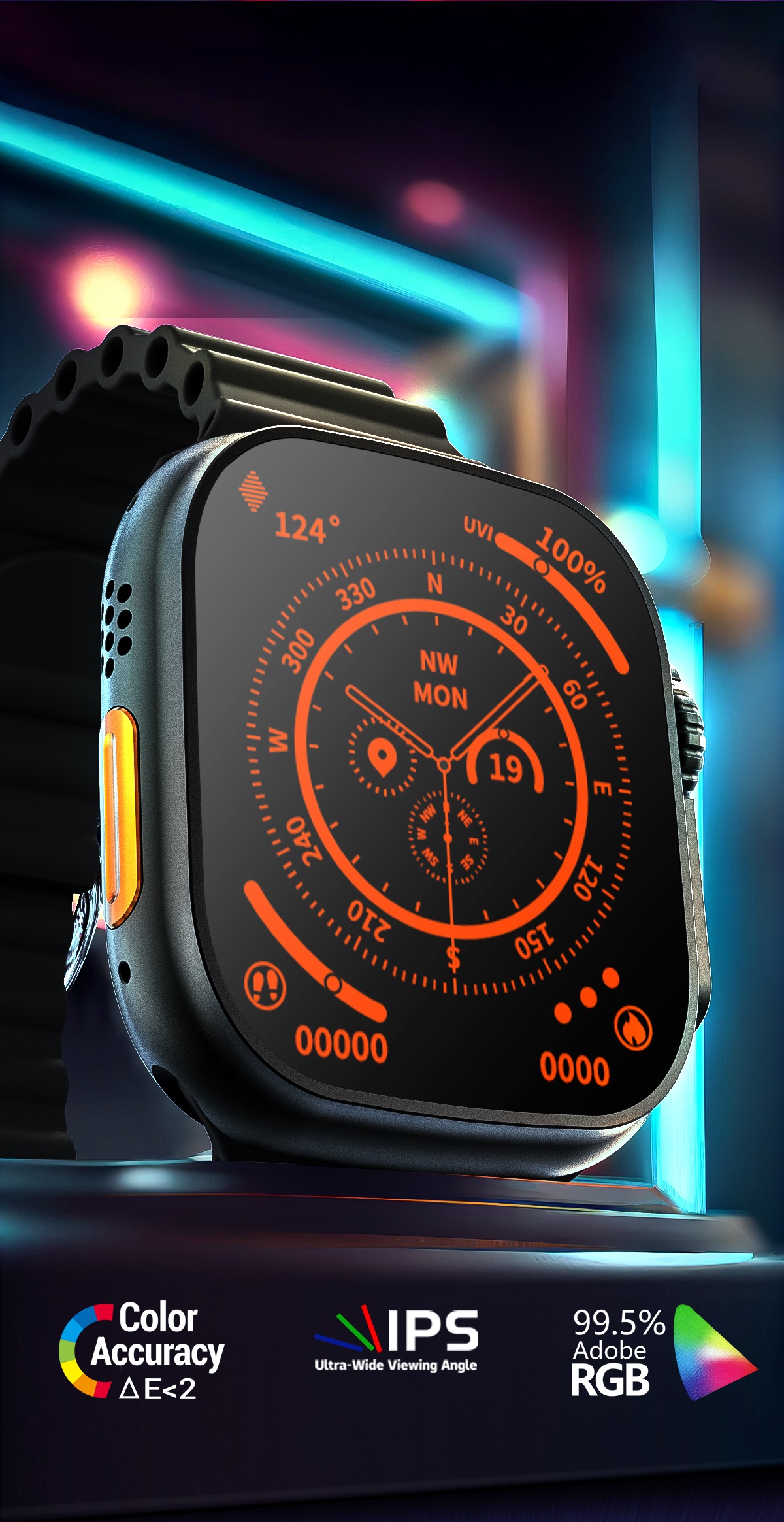 2.2 inch high
definition screen.
520*585 high-definition resolution with 32-bit high color rendering, while also possessing strong anti-scratch and anti-explosion performance.
178-degrees viewing angle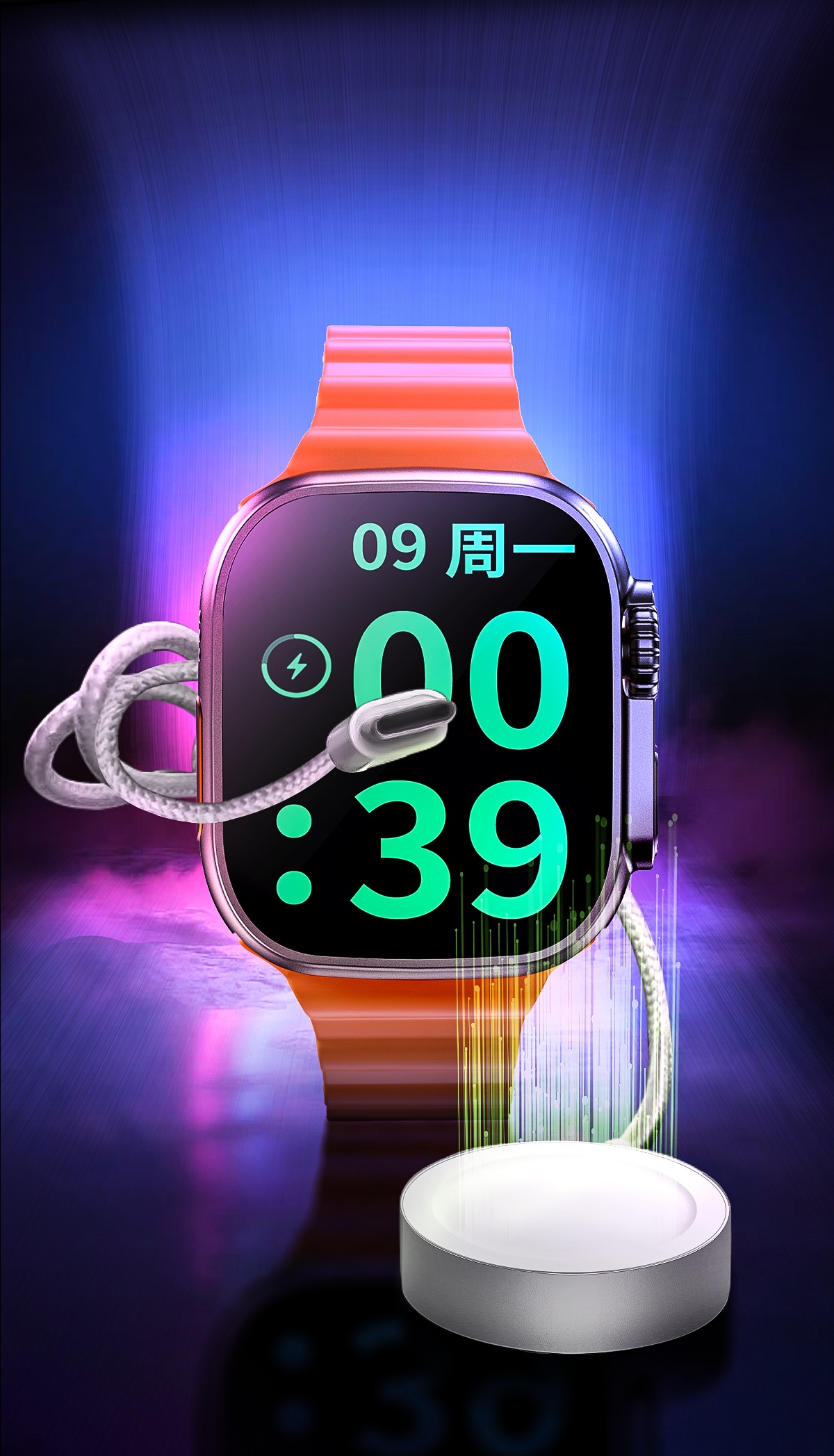 Fast magnetic charging
The magnetic charging can fully charge the watch within threehours, It automatically switches to bedside lamp mode duringcharging, making it easy to navigate at night.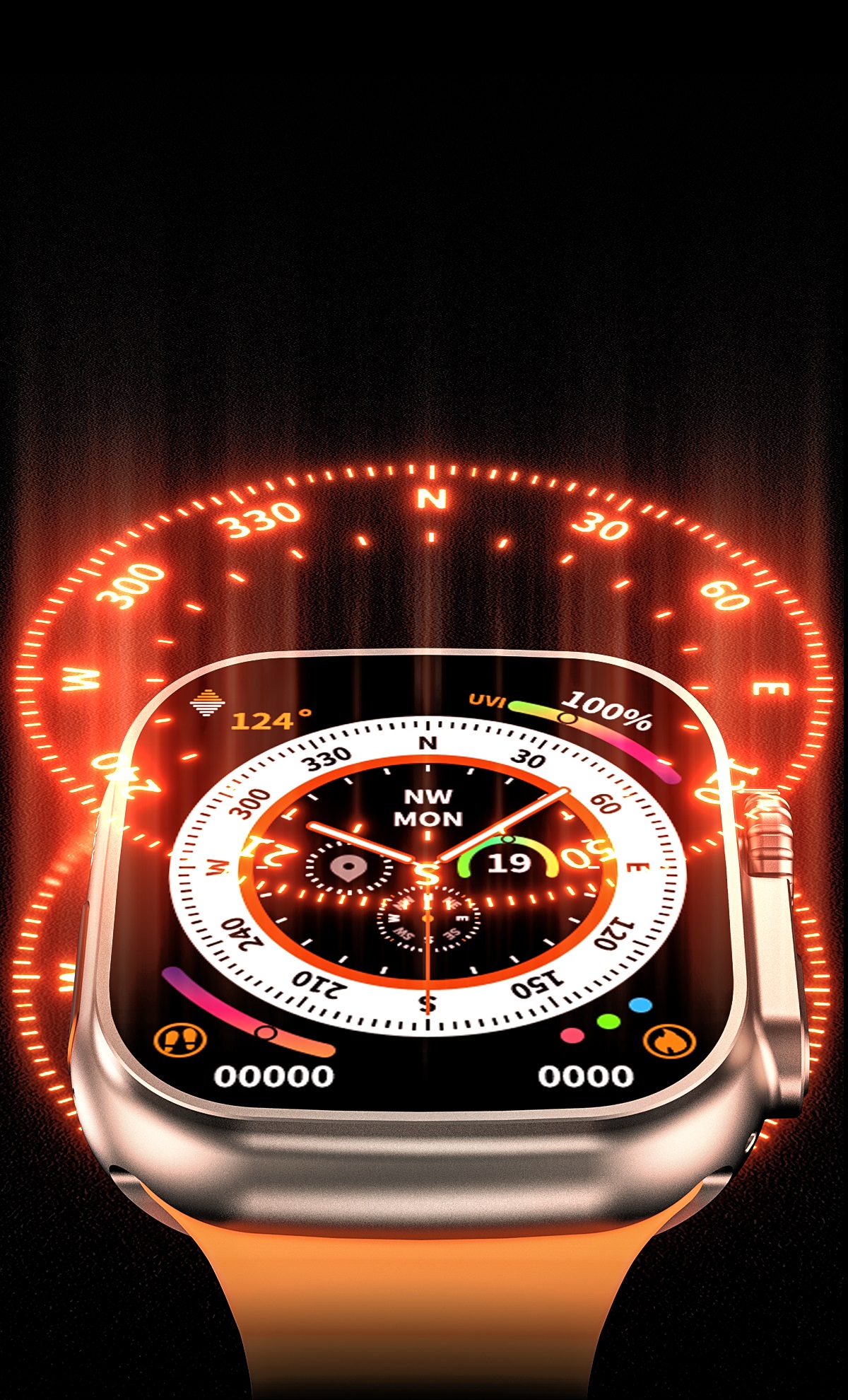 Compass function.
Based on the compass application, a compass display is also embedded in the dial. Simply raise your wrist to view information such as the current direction and angle.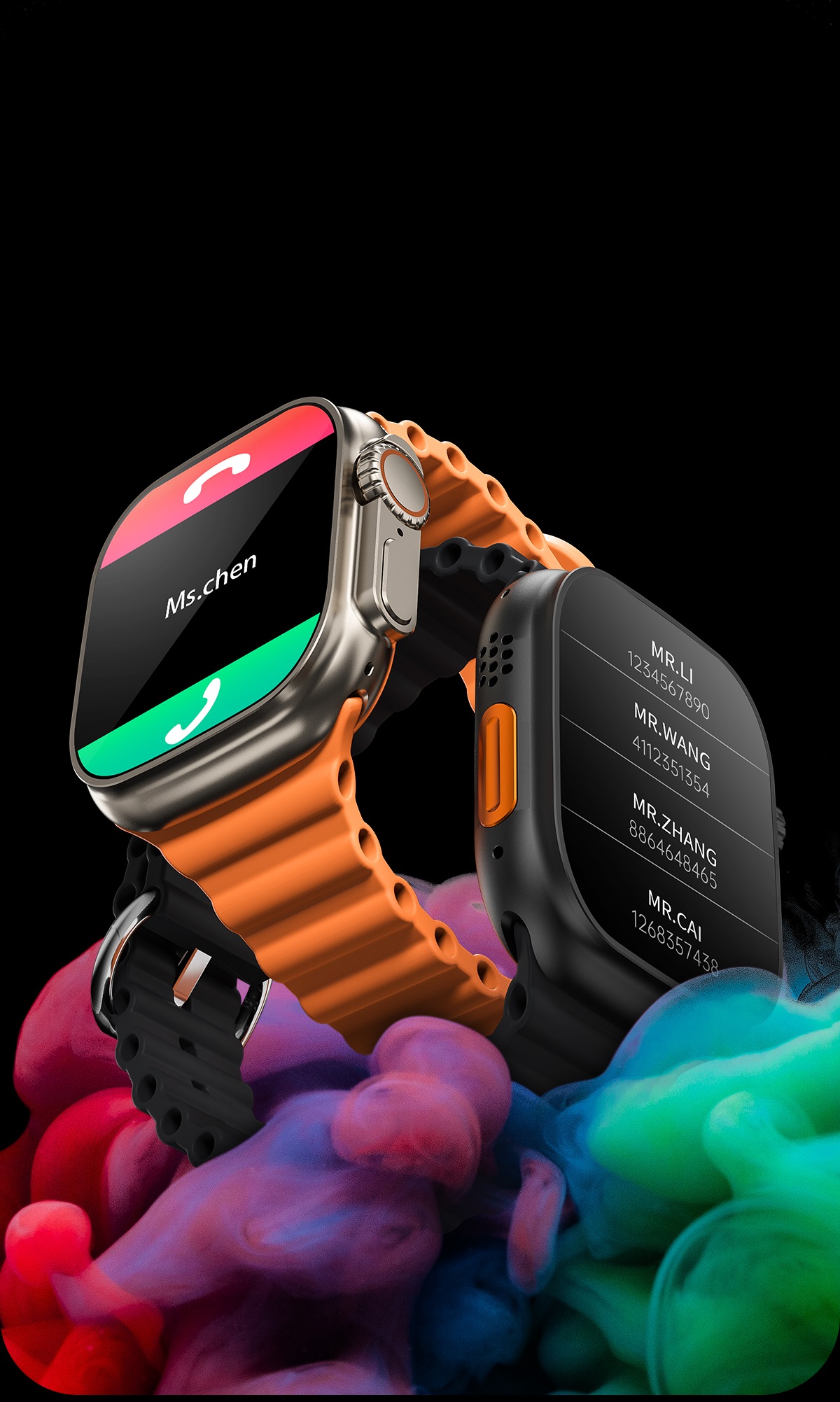 HD Bluetooth calls
Equipped with high-fidelity speakers to deliver high-definition sound. Synchronizes with the phone's contact list, allowing up to 1000 contacts to be synced.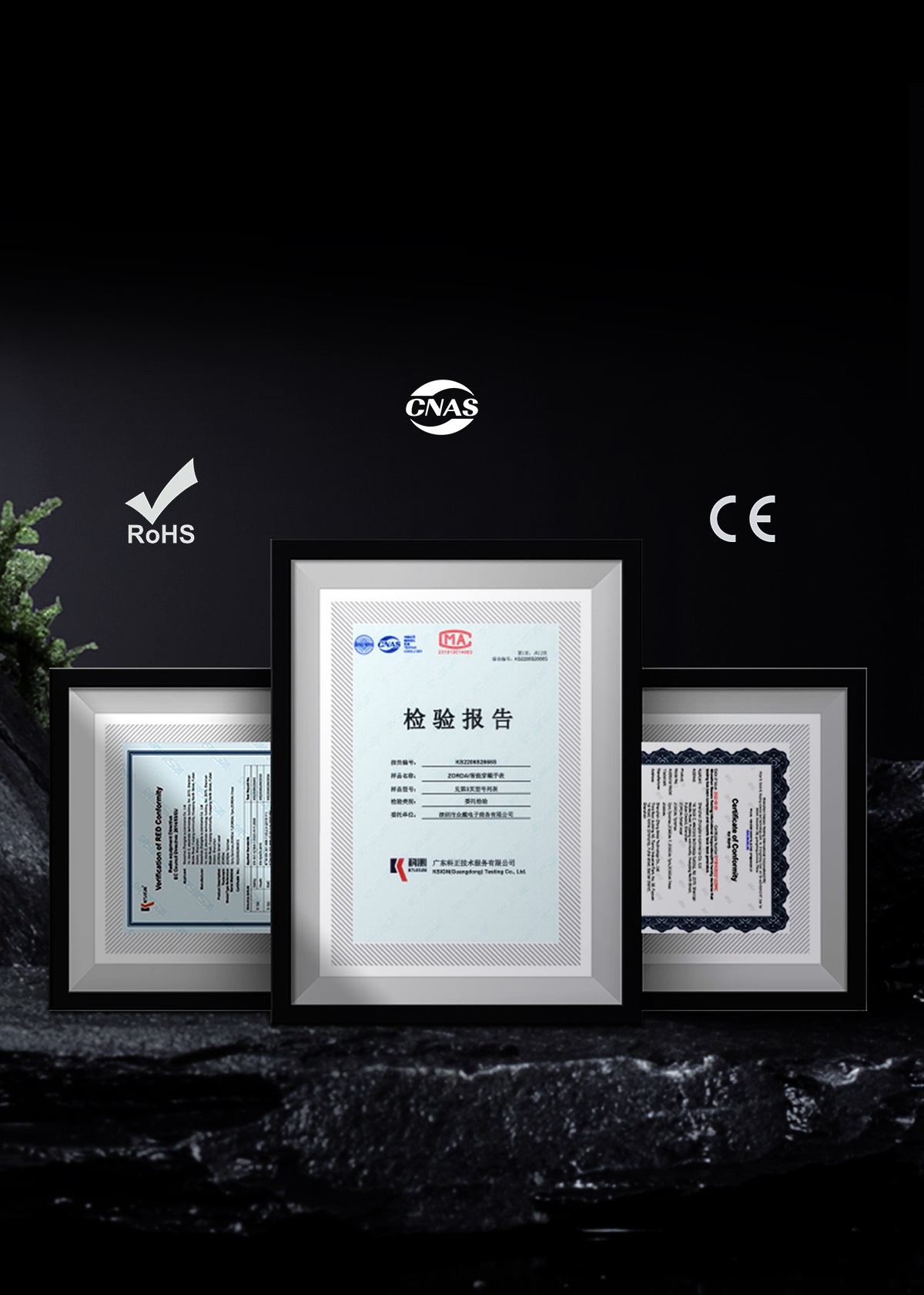 Visible quality
Equipped with CE, ROSH, inspection reports issued by professional institutions, meets the export requirements of European and American countries, and the quality is visible to the naked eye.
(environmental certification)
(EU safety certification)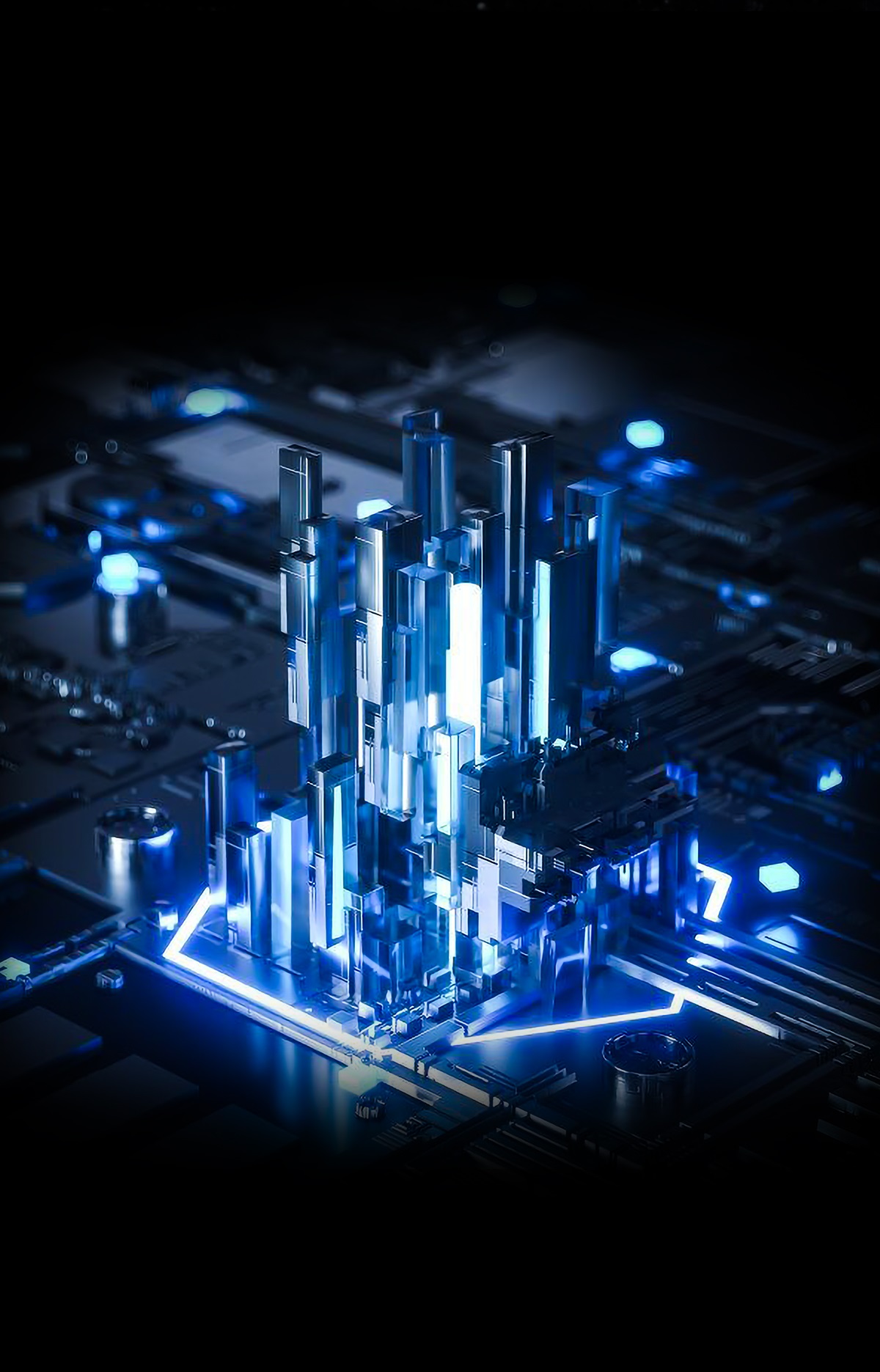 Powerful chip,
long-lasting battery life
Equipped with the professional smart wearable chip AX, it works in synergy with efficient intelligent algorithms to provide powerful computing power for health monitoring and sports tracking. In typical scenarios, it can achieve a battery life of 7 days.
7day
Daily mode
60day
Standby time
10hours
sport mode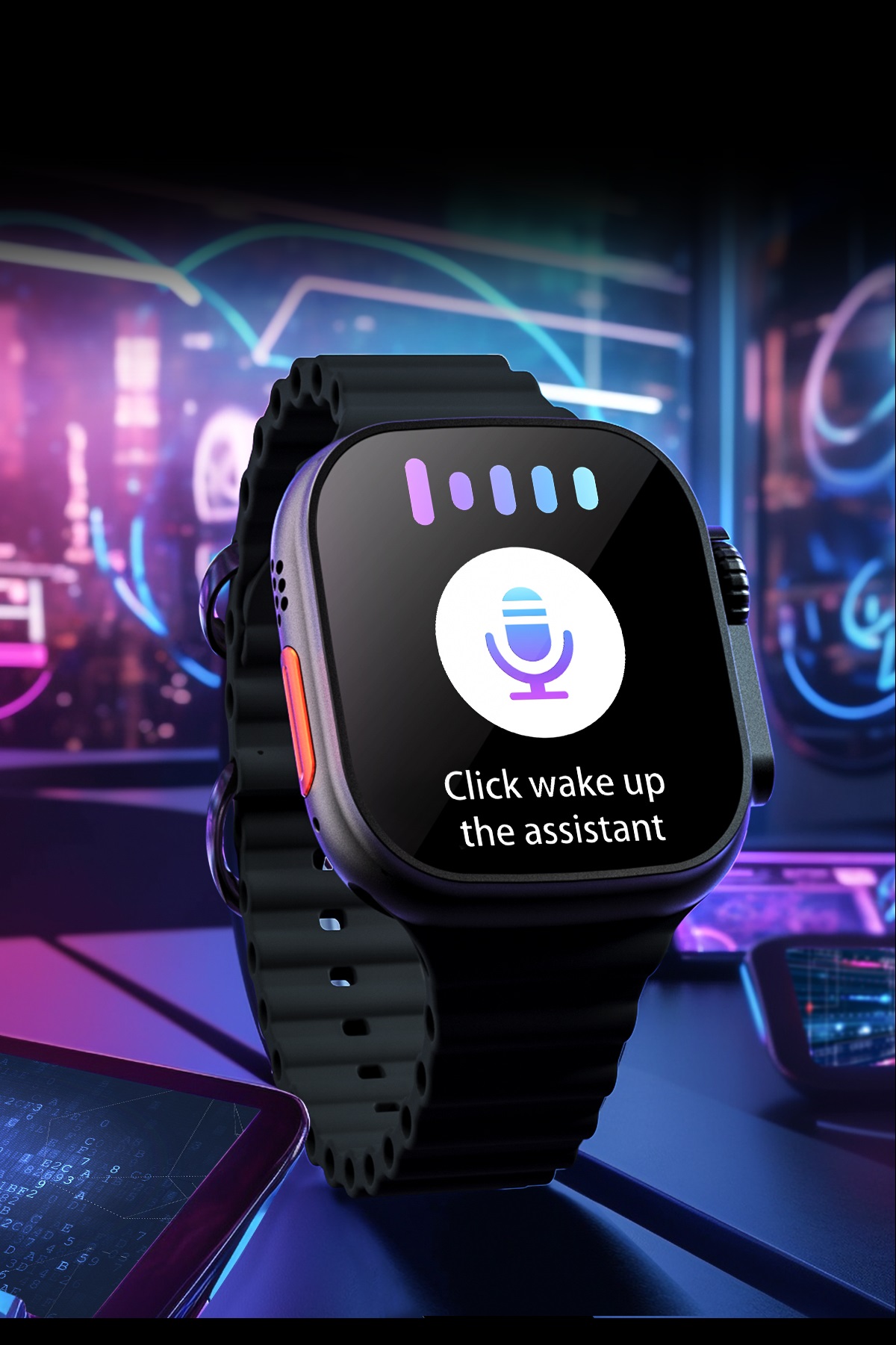 AI voice assistant
Exclusive AI intelligent algorithm, immune to noisy environment. Double-click to wake up the voice assistant and completely free your hands.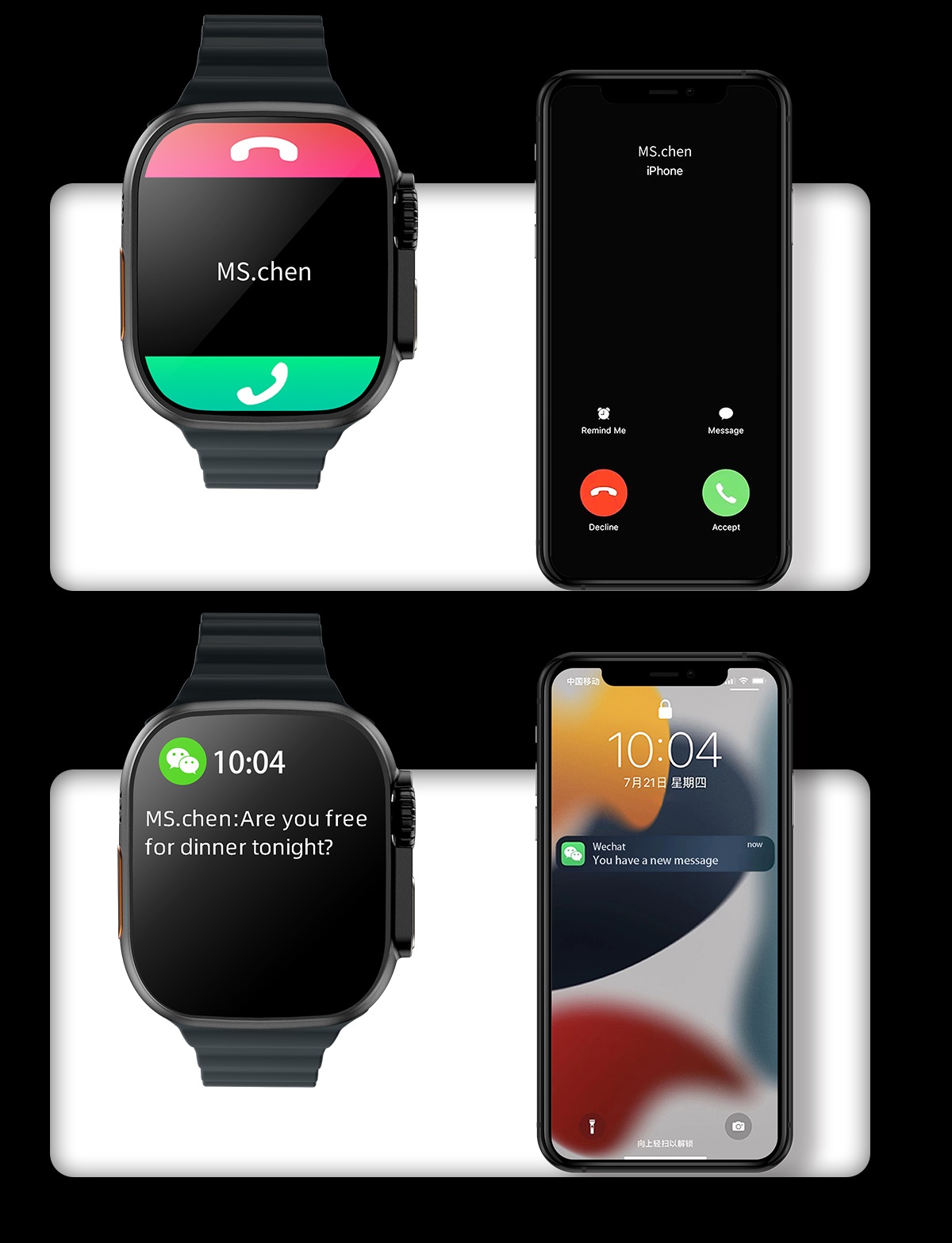 One second
answer a phone call
One second
check messages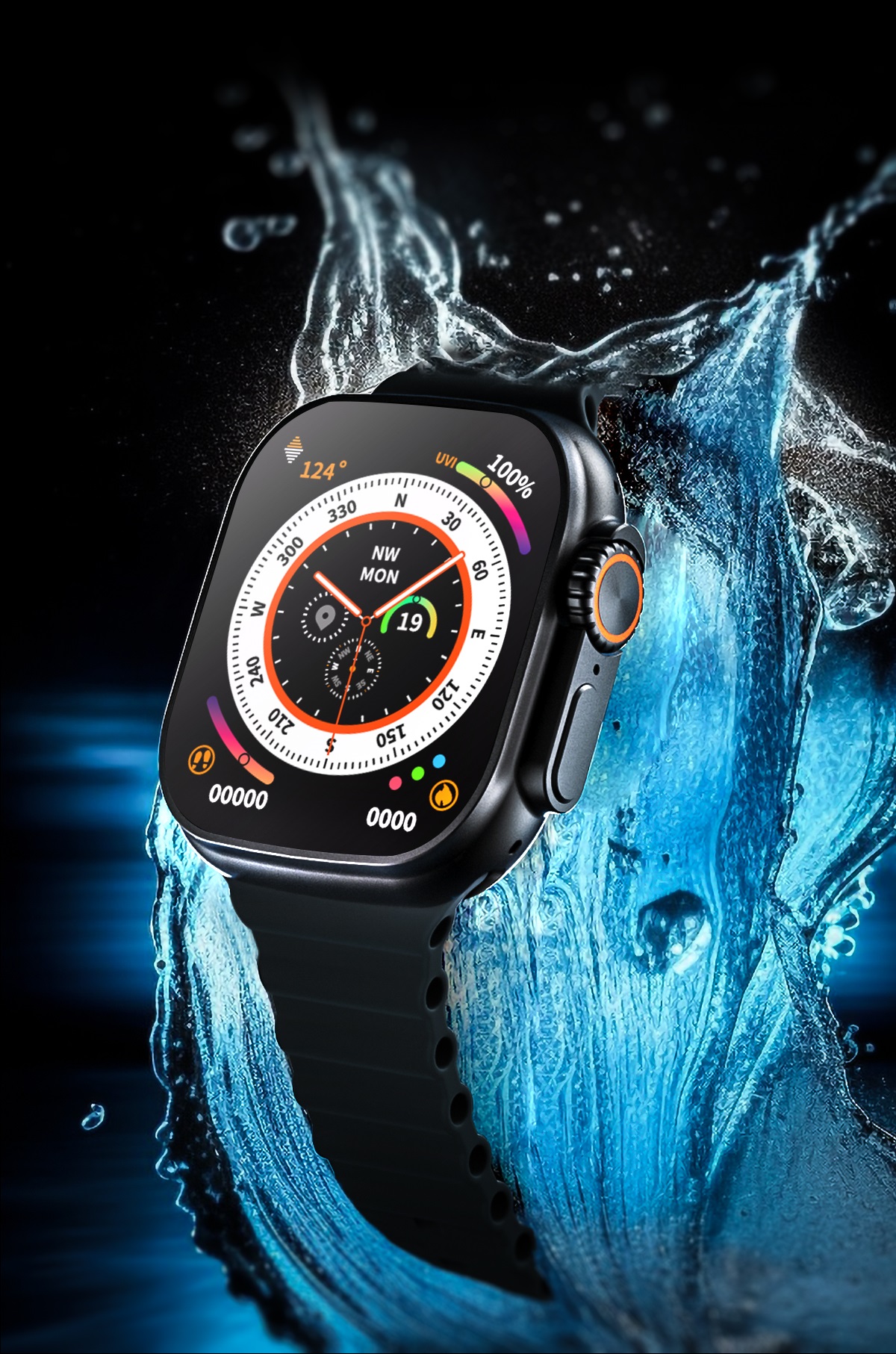 IP68waterproof
The watch has undergone a 1.5-meter immersion test, surface water resistance test, and water resistance test to ensure that the entire structure of the watch is waterproof.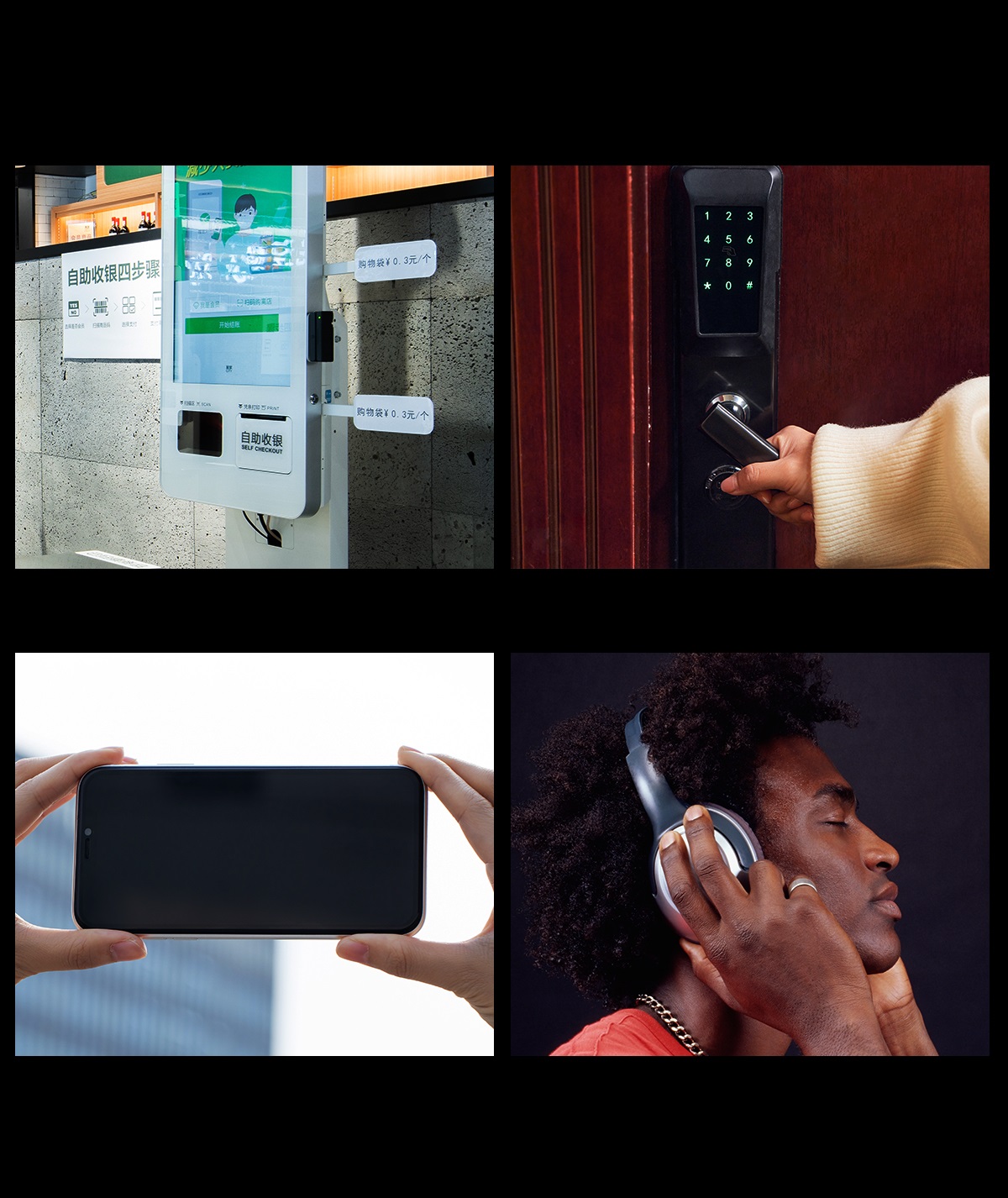 A more convenient way of life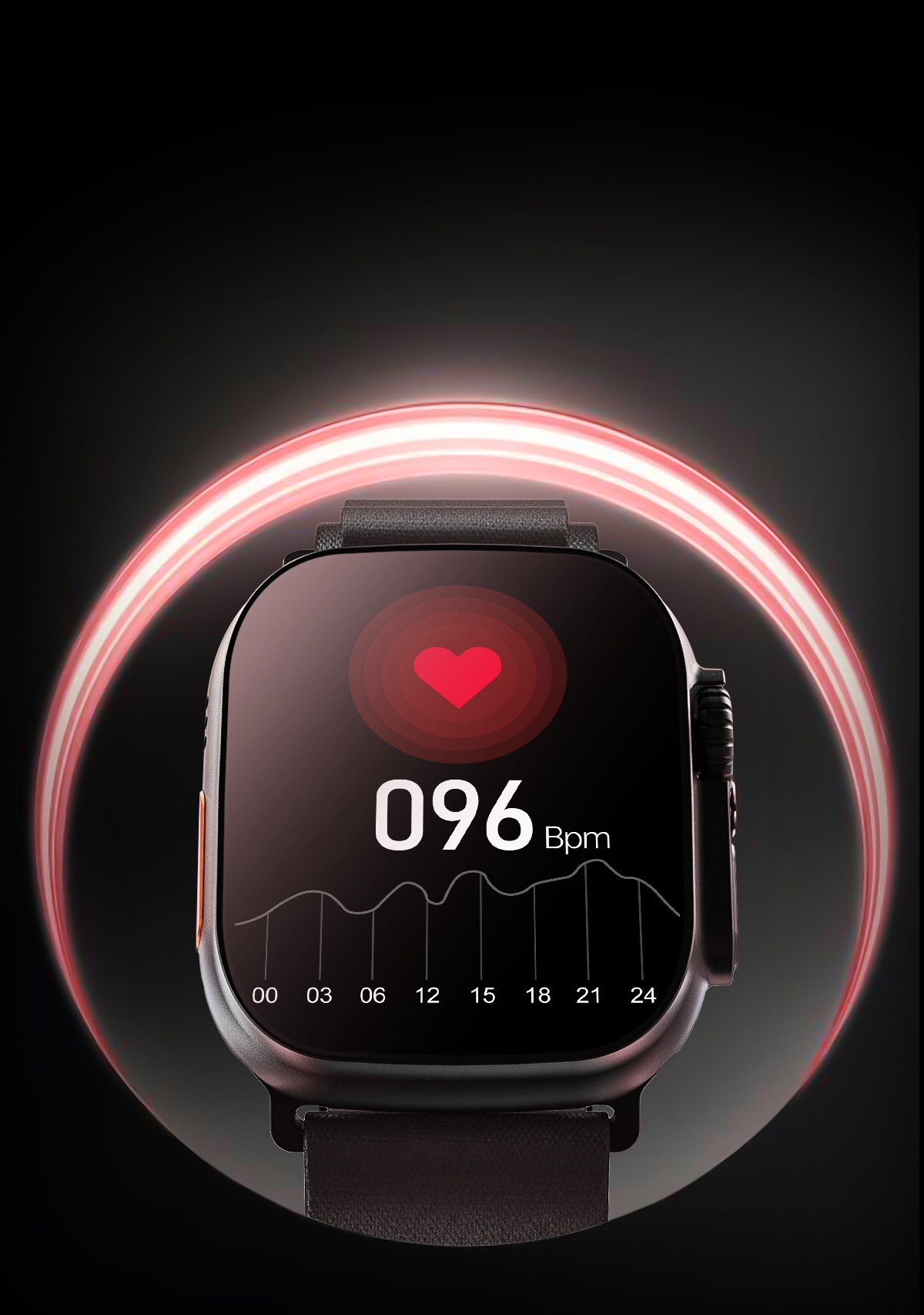 Precise heart
rate monitoring
24-hour accurate heart rate monitoring, keeping track of your heart health anytime, anywhere.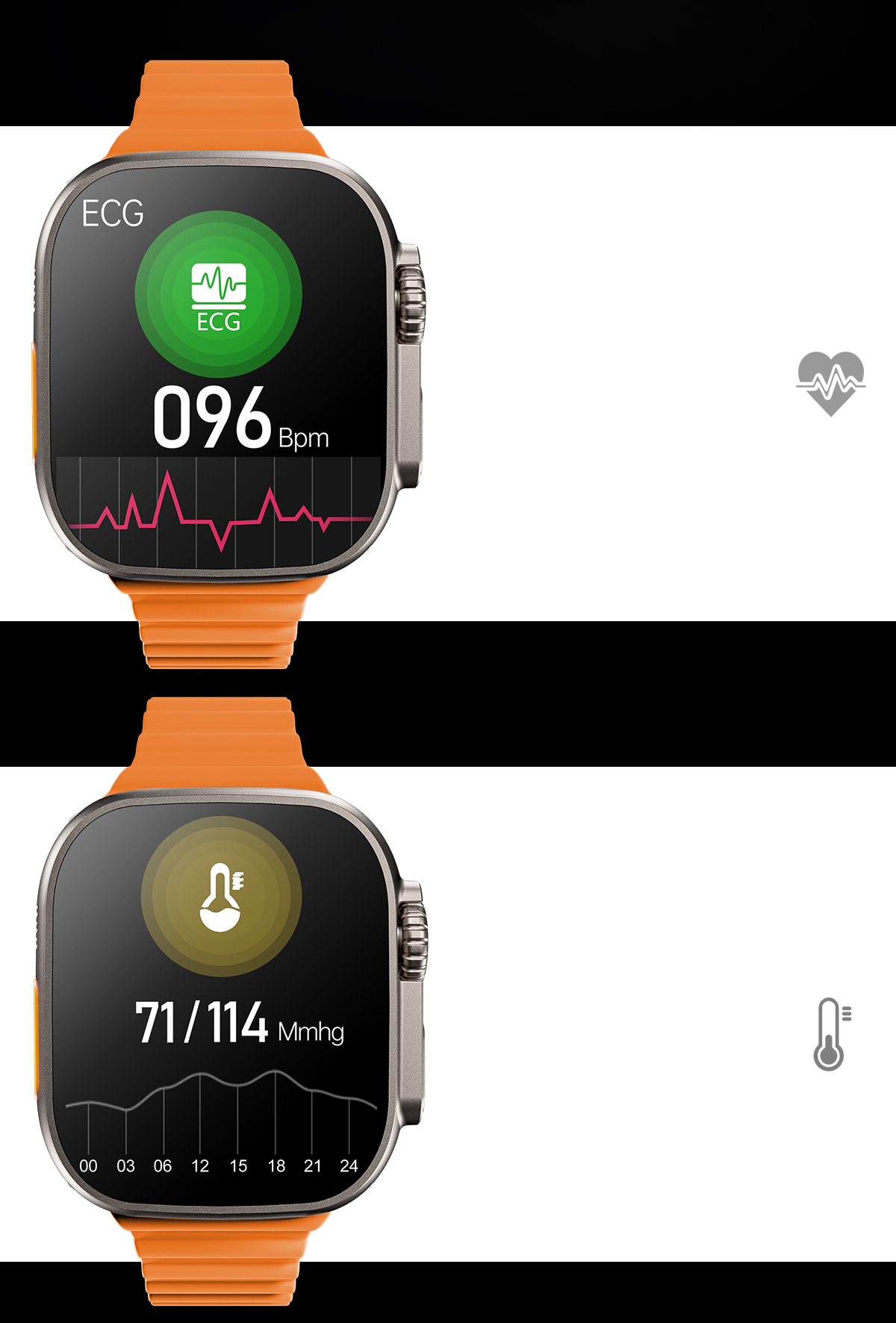 ECG
Monitoring
Electrocardiogram (ECG) monitoring is one of the most common clinical monitoring methods. It can be completed in one minute and is widely used.
Blood pressure
Monitoring
Real-time blood pressure monitoring, reflecting blood pressure data at any time, ensuring physical health.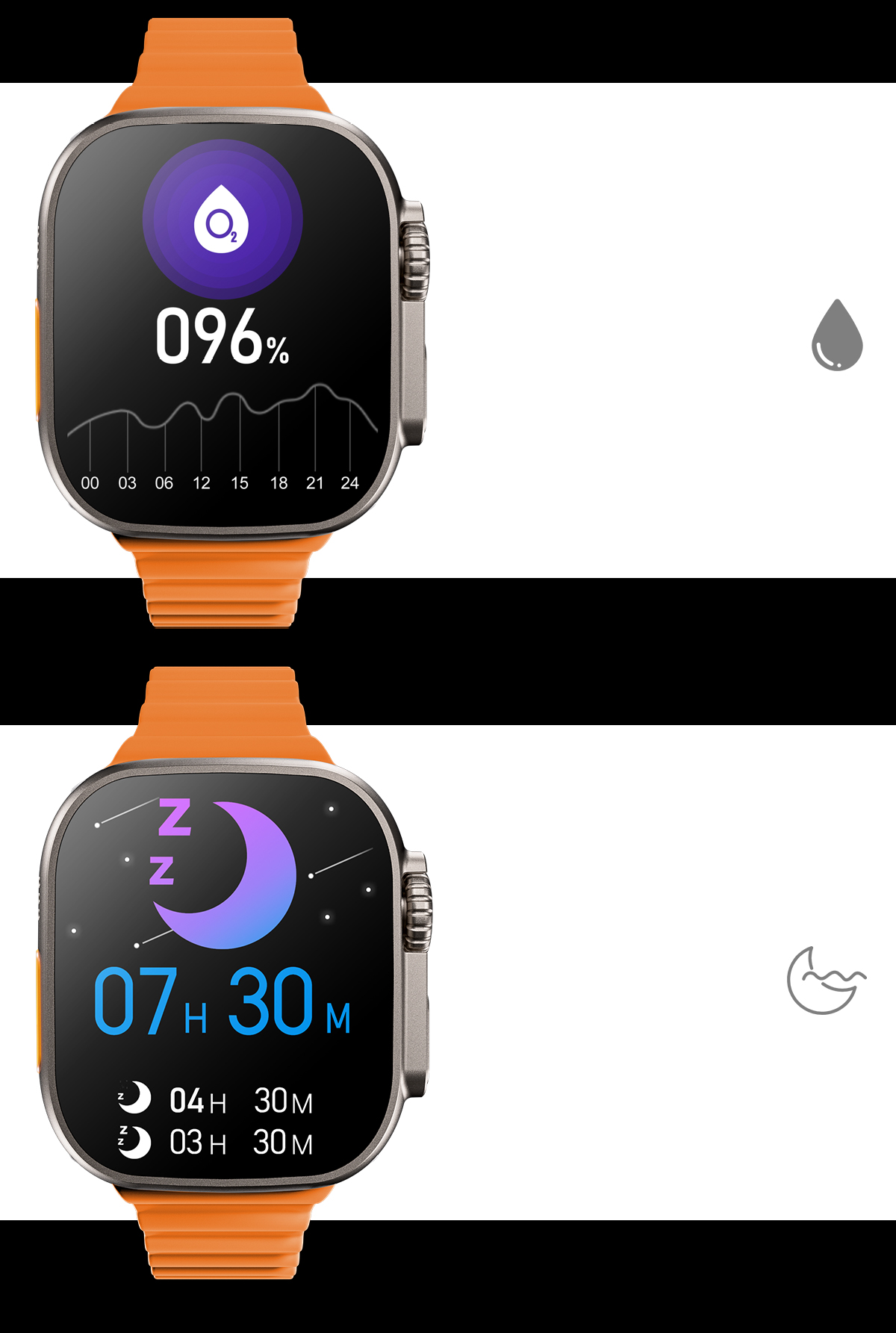 Blood oxygen
Monitoring
Monitor and analyze blood flow to obtain more comprehensive health data
Sleep
Monitoring
Sleep monitoring – Accurately monitor sleep data in different stages, scientifically evaluate, and improve sleep quality.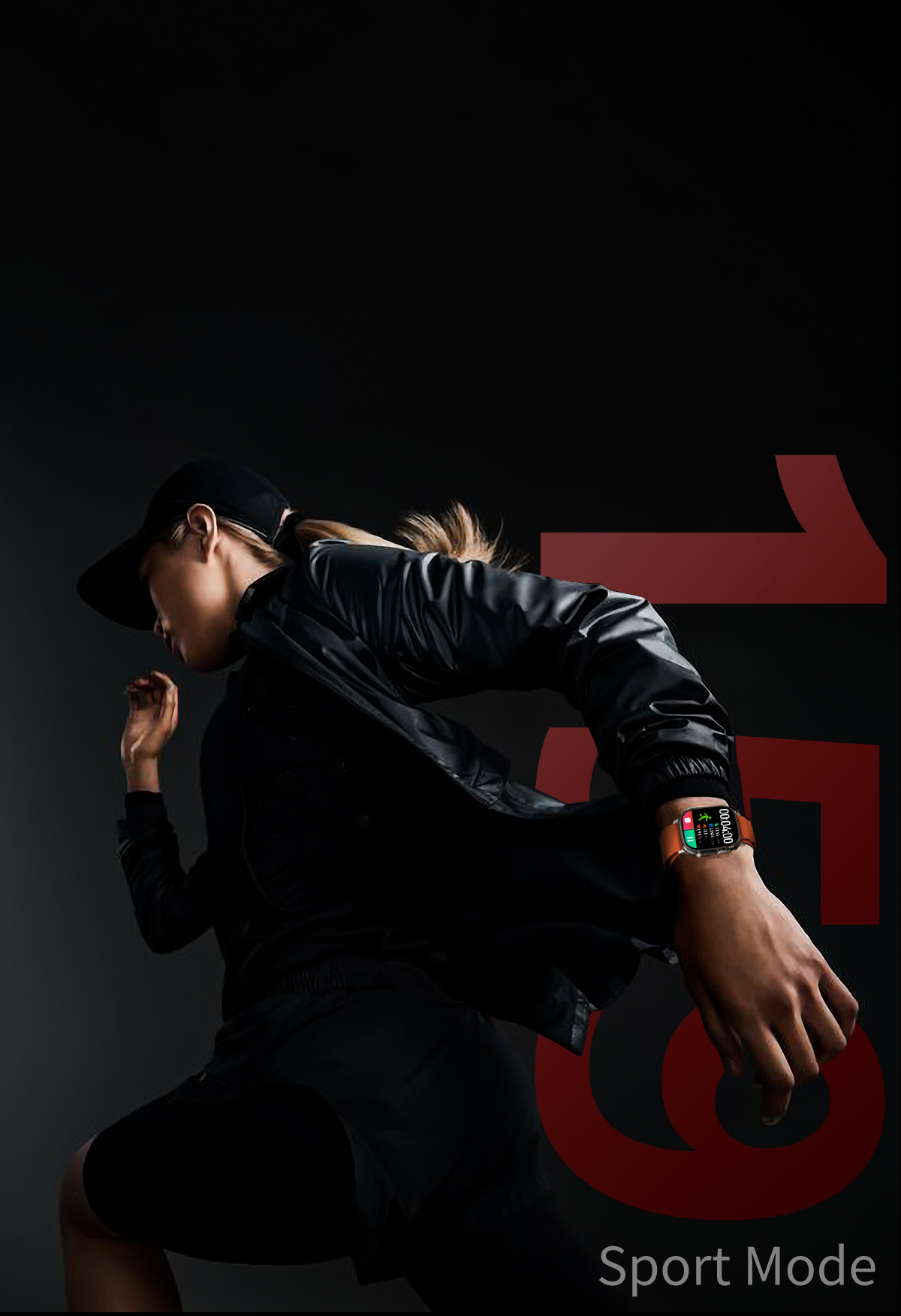 159 sports modes
With 159 sports modes, there's always one you'll love. Exercise to your heart's content, every move you make will be monitored.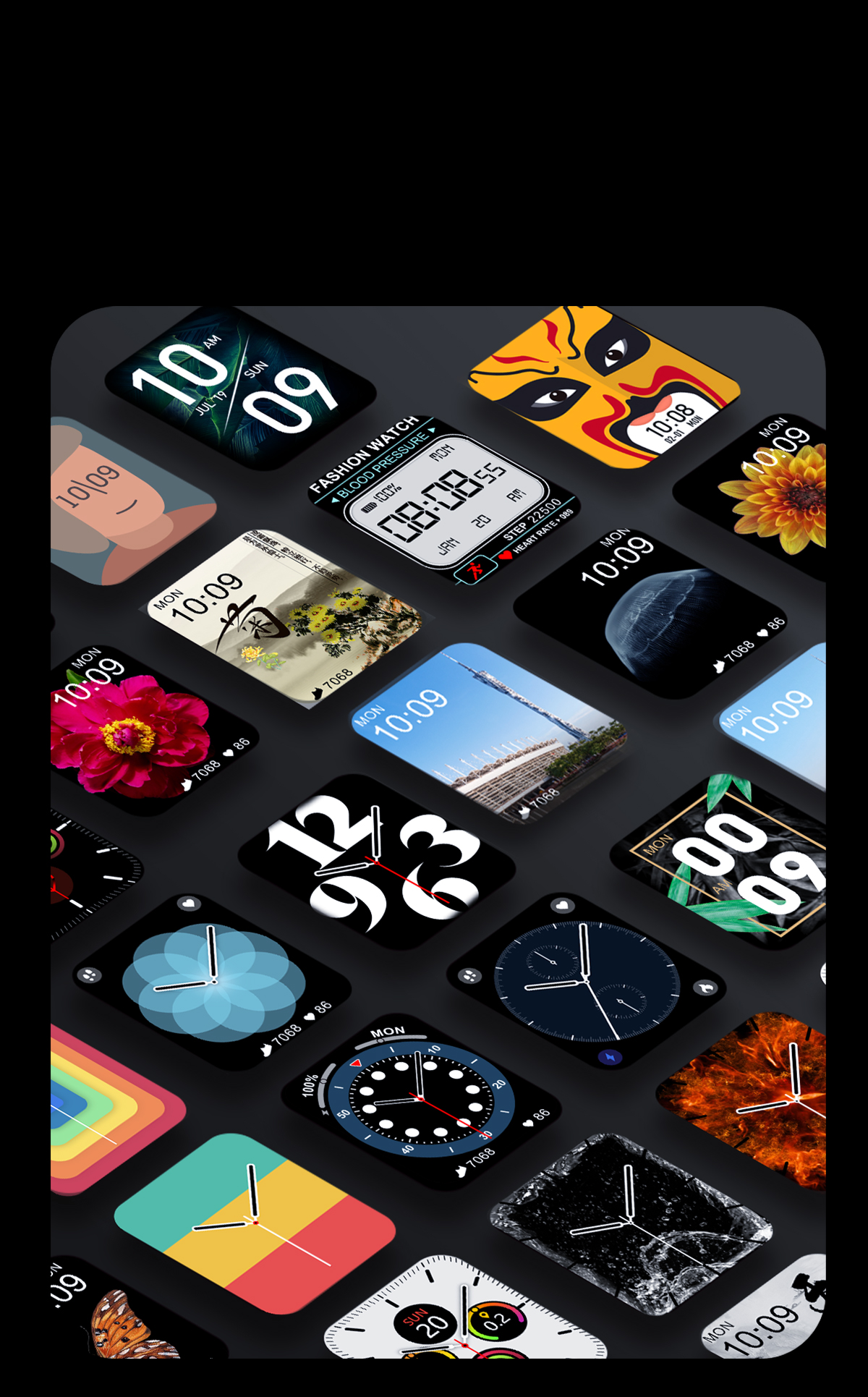 500+ free watch faces
Massive online watch faces with continuous updates. Change them daily and never repeat the same one in a year.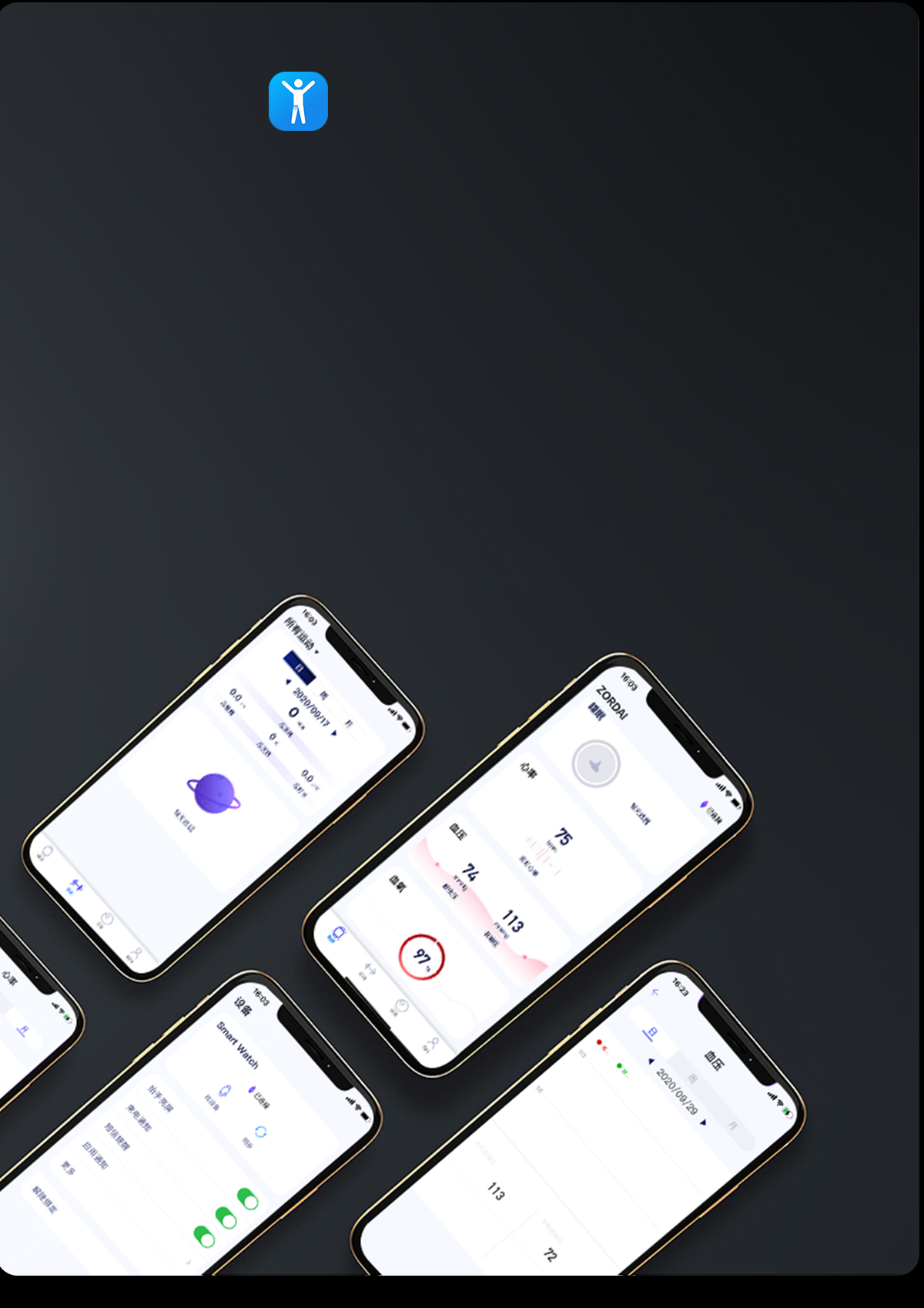 ZORDAI
Health Management platform
The smart watch is connected to the newly upgradedZORDAI APP. ZORDAI is an all-day health manangement plat-form.In addition to setting up the watch,it can also record various sports.physical condition and other data, support to view professional date at any time.by analyzing multiple data sourcces,you can manange all aspects of your body data and understand your physical condition anytime ,anywhere
FAQ
Why does the back of the bracelet automatically glow green?

The green light is when the bracelet is trying to monitor the heart rate. If you turn on automatic heart rate monitoring, the bracelet will automatically light up. If you select manual heart rate monitoring, it will not automatically light up. Our bracelet uses the current mainstream optical heart rate monitoring, please rest assured to use it.

Use the camera function

You can place your mobile phone far away and take pictures by lifting your wristband.
(1) The Bluetooth connection between the bracelet and the mobile phone needs to be maintained;
(2) The APP needs to obtain the permission to call the system camera.

Is the watch waterproof? Can I wear it for bathing or swimming?

It is only waterproof for life, please do not wear it when bathing or swimming.

How to change the time of my device?

Please synchronize the device with your mobile phone via Bluetooth to calibrate the time.

Where can I download the WearPro APP to use the watch?

You can easily find them by searching for the WearPro APP name on Google Play or App Store.

Does your smartwatch support battery replacement?

Sorry, our smart watch does not support battery replacement.